In today's edition of Purple Line NOW News, here's what you'll find:
We're Halfway There With a Month Left to Go -- Help Us Reach Our Goal!
Purple Line in the News
Features & Highlights


A Fond Farewell to Maryland Treasurer, Nancy Kopp
Potential Good News For Montgomery County Businesses Affected By Purple Line Construction

Construction News

Maryland Department of Transportation Program Presentation to Prince George's County Delegation
Photos Around the Purple Line Corridor
Share This Newsletter
Please feel free to share this newsletter - no permission from us needed! You can always find a link to our newsletter on our Purple Line NOW website which makes it easy to share with your friends, neighbors, constituents, customers, and employees.
| | |
| --- | --- |
| |    WHAT'S HAPPENING AT PLN? |
We Are Halfway To Our Goal -- One Month Left in Matching Campaign!
We hope you had a restful Thanksgiving holiday!
When we sent out our fundraising appeal a few weeks back, we weren't sure what to expect, but we never doubted how dedicated and loyal our supporters are -- we are SO grateful to all who took a moment to send a donation our way.
We are thrilled to announce that we are halfway to our goal of $5,000! That may not seem like a lot, but for us, every dollar counts and we use every penny we received as efficiently as possible to accomplish our mission.
If you don't see your name on our donor list, there is still time to participate in the Matching Campaign, where every dollar you give up to $1,000 is matched by our generous anonymous donor until the end of the year or until we reach $5,000. To donate, just click the Purple button below.
***EACH AND EVERY donation between $25 and $1,000 that comes in between now and December 31 will be matched, dollar for dollar!***
If you'd like to know more about what we do with our donations, you can read our story here. We are at a critical point and hope you will consider Purple Line NOW in your holiday giving.
Feel free to share this newsletter with your neighbors and friends who might benefit from staying in the loop. 
If we can answer any questions for you, please don't hesitate to contact us. 
Gratefully,
Christine Scott,
Executive Director
| | |
| --- | --- |
| |    THE PURPLE LINE IN THE NEWS |
Help Proposed for Struggling Businesses Near Purple Line Construction in Montgomery County (WTOP, November 30, 2021)
| | |
| --- | --- |
| |    FEATURES & HIGHLIGHTS |
A Fond Farewell to Maryland Treasurer, Nancy Kopp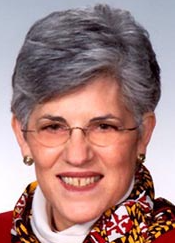 As we wait for the Design-Build contract (which will include updated budget and timeline) to go before the Board of Public Works for approval in the coming weeks, we want to take a moment to send our thanks to Maryland Treasurer Nancy Kopp for her hard work over the past nearly two decades in her role overseeing the state's finances. Ms. Kopp announced earlier this fall that she will be stepping down from her role this month after serving in that capacity since 2002. As the State of Maryland's Treasurer, Kopp sits on the Board of Public Works and has certainly been an important part of moving the project forward. A vigilant defender of the state's bond rating, she saw the Purple Line as a good investment. "We are going to see the Purple Line a little late but still working to unite the suburbs," the treasurer said in an article for the Washington Post (K. Shaver, 2020), "It's just going to have a tremendous and positive impact on the communities and on the economy."
We wish her all the best in her next adventure and hope she'll come back for the ribbon cutting!
Potential Good News For Montgomery County Businesses Affected By Purple Line Construction
A special $231,000 appropriation is being considered this week that is intended to help small businesses who have had revenue losses as a result of the ongoing Purple Line construction. A public hearing on the appropriation will be held on December 14, 2021. Purple Line NOW will bring you more information in the wake of the hearing later this month.
| | |
| --- | --- |
| |    CONSTRUCTION UPDATES |
Maryland Department of Transportation Program Presentation to Prince George's County Delegation
In the previous issue of Purple Line NOW News, we brought you highlights from the Maryland Department of Transportation Program Presentation (familiarly known as the annual "roadshow") to the Montgomery County delegation. This week, as promised, we will focus on highlights from the presentation to the Prince George's County delegation. The presentation was held virtually on November 8 – you can view the program in its entirety here.
Gregory Slater, Maryland's Secretary of Transportation, provided a similar update to the one given to the Montgomery County on all major transportation projects throughout the state, so we'll focus this report solely on what was reported with regard to the Purple Line and to questions asked of the presenters as they pertain to the project.
Again, if you would like to view the full presentation and hear all of the questions asked, you can find them at the link above.
Secretary Slater acknowledged that there have been significant challenges over the past two years. To counter some of the challenges the project faced when the former Purple Line Design-Build partner left, the state moved quickly to acquire and provide oversight for over 150 contracts so that they could keep the project moving while the concessionaire, Purple Line Transit Partners, moved aggressively to name a new Design-Build partner.
As you may have read in our breaking news blast two weeks ago, the selected company is Maryland Transit Solutions (which is a joint venture between Dragados USA and OHL USA).
During that time, the state continued to move underground and overhead utilities that Mr. Slater noted were critical for progress. They also moved to advance the production of railcars, which included procuring "additional railcars so that they are prepared to offer a high level of service when the Purple Line opens."
They also have continued progress on completing the Operations and Maintenance Facility (OMF) which is critical to have in place so the railcars can be brought over to start the testing phase.
Finally, they obtained all final approvals for storm water permits which, Secretary Slater said, "was a challenging piece of the process over the past two years."
The state is still finalizing the details of the contract, but they will be taking it to the Board of Public Works in the coming weeks with an updated P3 agreement which will include costs and schedule. He noted that they expect to see some increases in costs on the Purple Line as they have on all their major projects across the state. Timelines have increased and materials costs are up, along with some labor shortages. "These issues have affected the entire industry in this post-pandemic world – it is a different reality than we had in 2016."
With that, Secretary Slater opened it up to the rest of the delegation for comments and updates from their respective districts and answered questions as the presentations went along.
Councilmember Dannielle Glaros (District 3) asked Secretary Slater to expand on how the state can help the Council and the delegation to think through how the funding from the new infrastructure bill can be used to drive our economy.
Slater responded, "In ten years from now, people will travel differently than today. We need to invest in thinking about the system as a whole. Our system of the future has to be smarter, more adaptable, more innovative, and it has to offer choices that will look and feel different than it does today."
With regard to the Purple Line specifically, Councilmember Glaros thanked the Purple Line team for their work and acknowledged that the selection of the new builder was a good sign to moving forward. "What does this mean for the delivery of the Purple Line?" Glaros asked, acknowledging that it is understood that we won't have the full schedule until the Board of Public Works signs off on the new Design-Build firm in the coming weeks. She asked if Secretary Slater could speak roughly to the time schedule going forward as this is of great interest to her residents and businesses that are enduring a prolonged (and unanticipated) period of upheaval.
"We still have a lot of work in front of us," Slater said, and that although the new Design-Build firm is on board, they are still working out the details of a number of components. "It is important to understand what those are and why we are still working on them."
One of the issues they are working on is with the railcar manufacturing company (CAF) in Madrid, Spain. They are making significant progress on nailing down the final pricing for railcars so those details can be included in the Design-Build contract, along with the delivery schedule for those railcars. He added that they have been able to work with CAF to acquire additional railcars to "make sure that when the project comes on line,  we can meet or exceed the headways by using those additional cars."
Slater also noted that the insurance market provided an "additional curveball" for the project. During the interim period, the insurance market with regard to project specific liability is very different today than it was in 2016.
Finally, he cited the current market today as one of the "largest drivers" with supply chain issues in terms of material availability and making sure those issues and information are incorporated into the final schedule.
One of the most important pieces, he emphasized, was the testing phase of the project. In order for the state to take delivery of the railcars, it must finish the Glenridge Maintenance Facility which is where the testing track will be located. The FTA has a regimented process, in terms of having to run and test those cars for certain periods of time, so the state, he said, really wants that piece in place sooner rather than later.
Matt Pollack, MDOT MTA Executive Director of Transit, Development and Delivery, added, "as the new contractor comes on board, they will be continuing along the path that the state has been establishing over the past 12-16 months." Namely, the completion of the Glenridge Maintenance Facility and the enormous task of finishing up the utility relocations along the alignment. "Those two pieces are the critical path to start moving vehicles along the test track.
As soon as the details are finalized, the contract will go before the Board of Public Works. We will let you know as soon as we learn the outcome.
Photos from Around the Corridor
Thanks to MDOT MTA for these terrific photos.
| | |
| --- | --- |
| |    STAY CONNECTED |
Get Connected
Make sure you are signed up for timely alerts from Purple Line NOW via our Twitter and Facebook pages, and at our website Purple Line NOW.
Do you like this post?